Your donations are eligible for exemption under Sec 80G(5) (iv) of the Income Tax Act, 1961.

PLEASE FILL THE FOLLOWING DETAILS TO DONATE
After donating online, please share the following details to
[email protected]
or WhatsApp the same to 9491737180 to help us send your receipt.
Call the Secretary of our Foundation, Savitha on 9491737180/ 7989606608 or, write to us at
[email protected]
to take this forward.
Sponsor specific expenditure for our projects
One of our first projects is our Skill Development Center, in Puttaparthi. We want to give the best environment to our students; access to standard infrastructure and a conducive ambiance that will bring out the best in them. We want you to join hands with us and participate in this venture. The running of the Skill Development Centre, takes a lot of effort and operational expenditure. In addition to fixed costs such as rent and salaries, there are other regular expenditures that we incur, such as student exam fees, marketing expenditure, IT costs, costs related to field work and mobilization, event costs and costs of seva events we take up from time to time. You could extend your help by sponsoring any of these costs, fully or partially.
If you feel called to participate in this mission to transform youth,please connect to us at :
[email protected]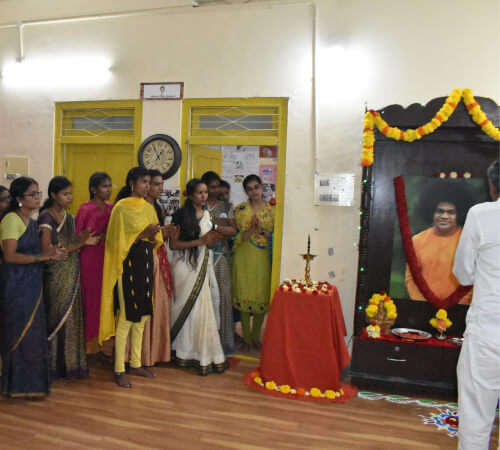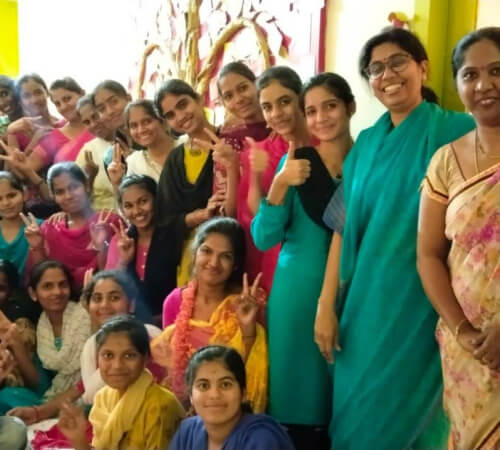 (SIP) Sustaining Inspiration Plan

Commit to donate a small amount every month towards our cause. We at MITRAz, as the name goes, believe that great change can be brought about by the collective force of many like-minded individuals who are driven towards a cause. Be a part of this change that we want to bring to the lives of youth and senior citizens in the Puttaparthi area. Join us by donating a small amount every month towards any of our causes. Your contribution could go towards covering the various recurring expenditures we meet, such as student welfare, training costs, events, one-time projects and other operational costs. You could give a Standing Instruction (or should we call it Sustaining Inspiration) to your bank to transfer a fixed amount to our bank account every month. If you wish to make a one-time donation, that is welcome too.
Create Sustainable Results through Corporate Social Responsibility

We are a public charitable Trust registered under Sec.12AA of the Indian Income Tax Act. The Foundation"s projects are run with a professional approach, focusing on efficiency and measurability of results. We will be happy to deploy the CSR contribution of your company in visible, impactful projects in a transparent fashion and comply with any reporting requirements your company may have.

The causes we currently focus on are Skill Development, Senior Citizens Help and Care and Sustainable Environment. We are also planning projects where these focus areas intersect and one can benefit from the other in synergistic interactions. The Vridh-Yuva Connect plan, which is an integral part of our Skill Development project, is one such example.

While creating change in the short and medium term needs an initial push from the founders, sustaining any good work and growing steadily to touch more lives requires consistent participation from important donors and sponsors. If you are working for, or associated with the CSR division of a company, you could help us sustain our impact by partnering your CSR division with us.