SIRISHA KAMSALA – BATCH - 07
SIRISHA : Certainly yes! BFSI classes in MITRAz from Ramesh sir helped us a lot in MANIPAL ACADEMY while introducing ourselves and while talking. They conducted sessions for us to develop our communication skills and personality development . Course helped me to know new concepts and to improve my capabilities in sales.
SIRISHA : I completed my BFSI course with MITRAz. MITRAz training helped me to crack the MANIPAL ACADEMY exam to get admission into it. I got placement in ICICI Bank, bangalore and now I am in a 6 months training period
SIRISHA : Yes! I believe I can achieve success in my life. MITRAz training builds confidence in me to achieve anything with great determination and hard work. I am in training with ICICI BANK. I am working on my dream to achieve it.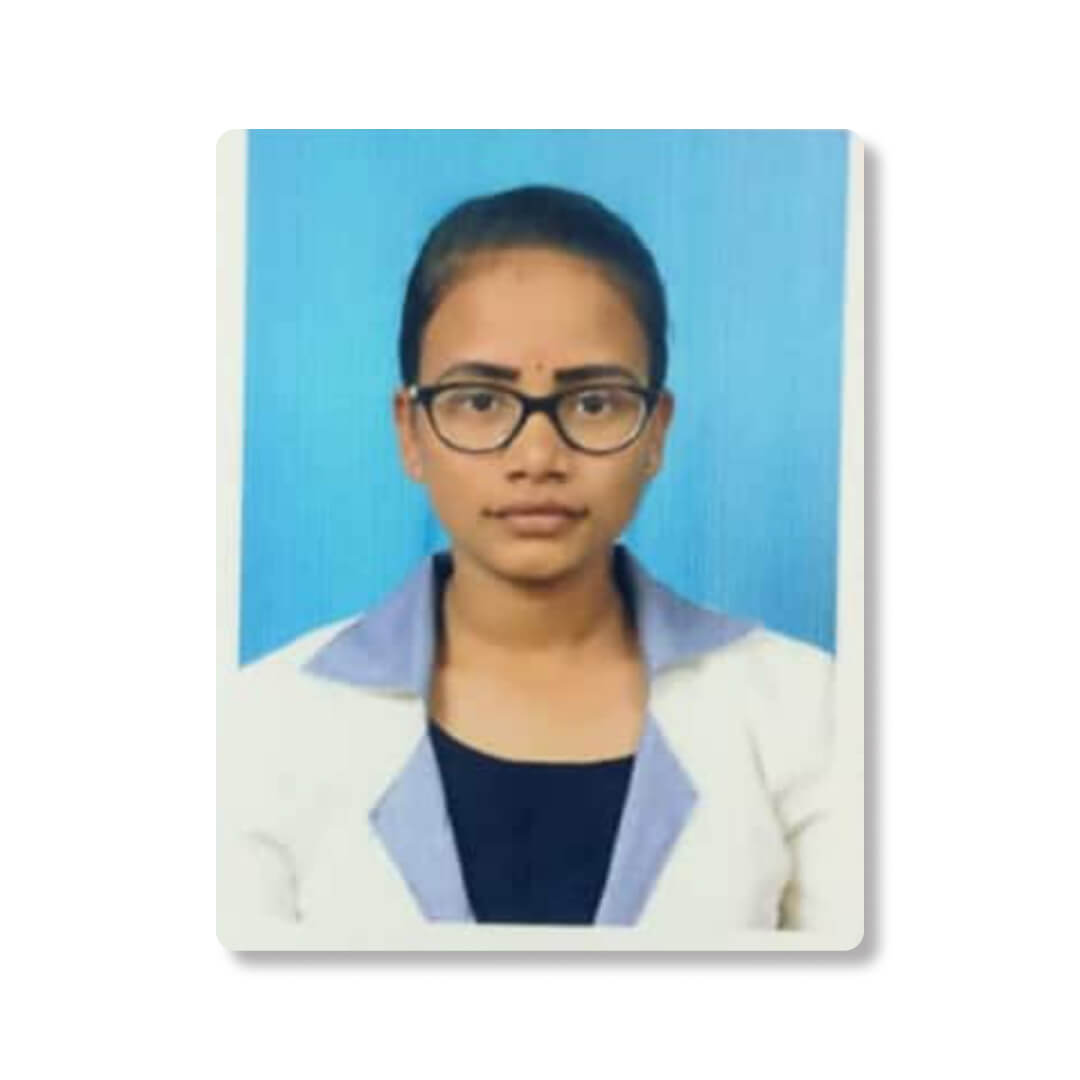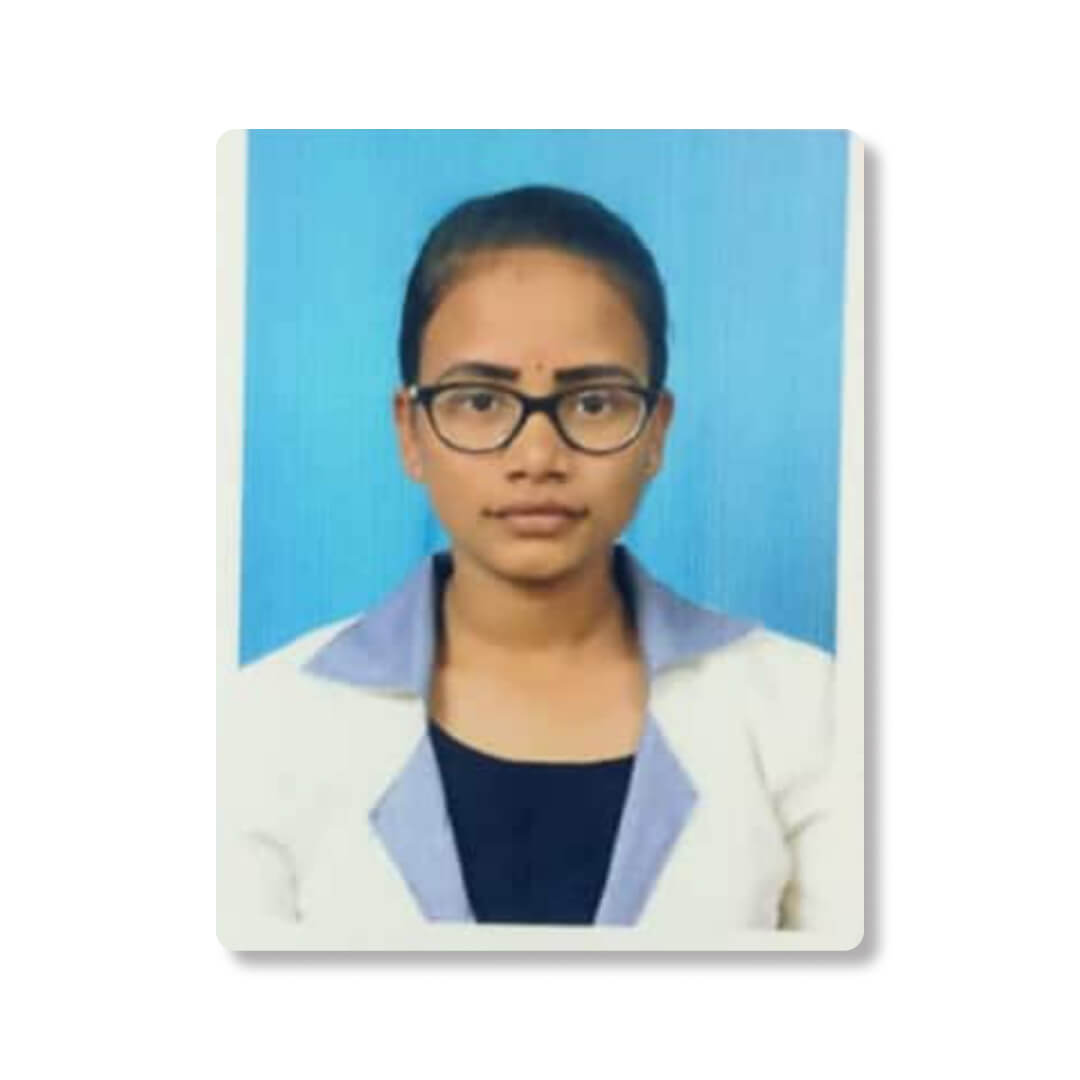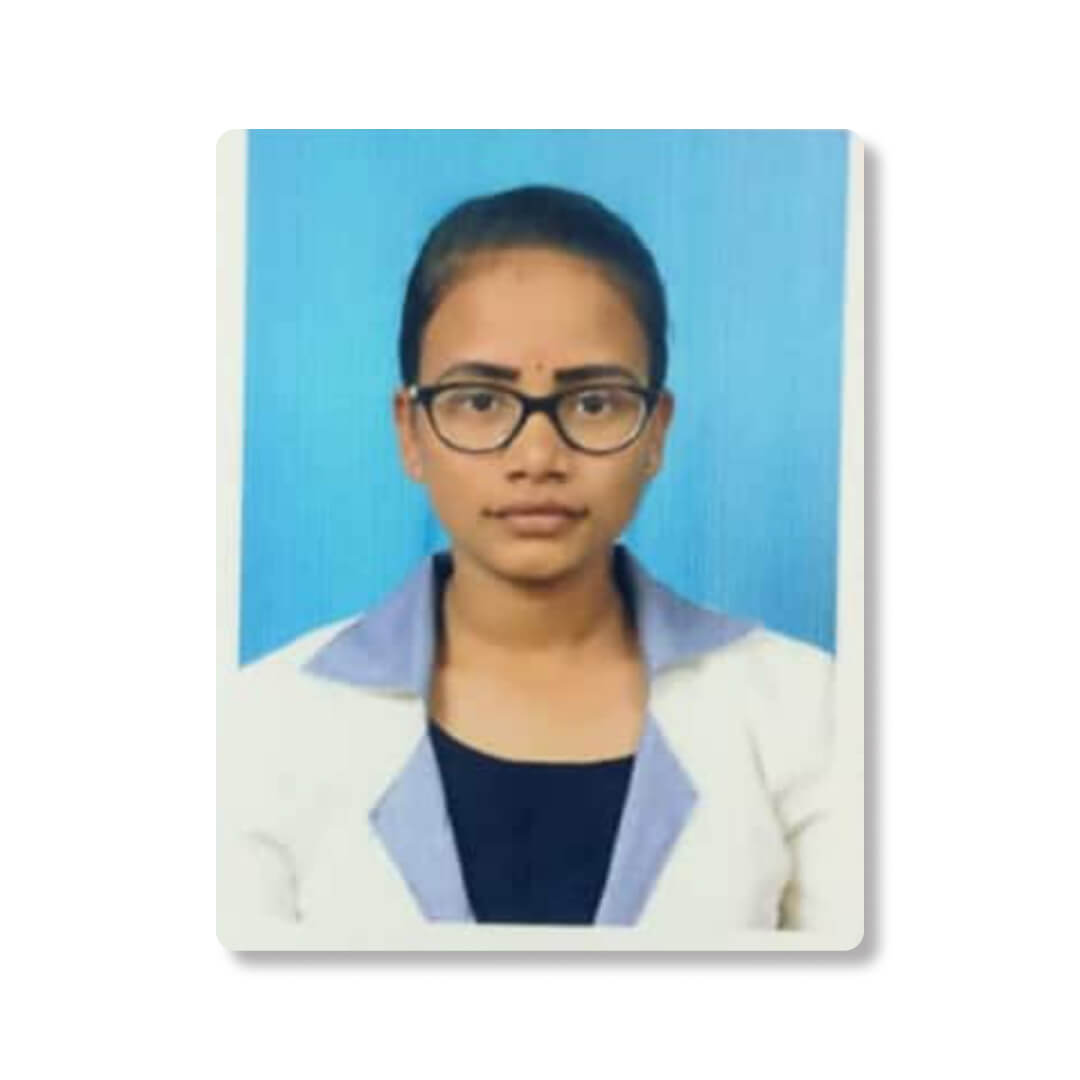 Skilling for a job, serving for a cause
Here, Listen to the story of Sai Anjali, a student of our first batch of GDA course, who went on to work with the Sri Sathya Sai Institute of Higher Learning, Anantapur Campus.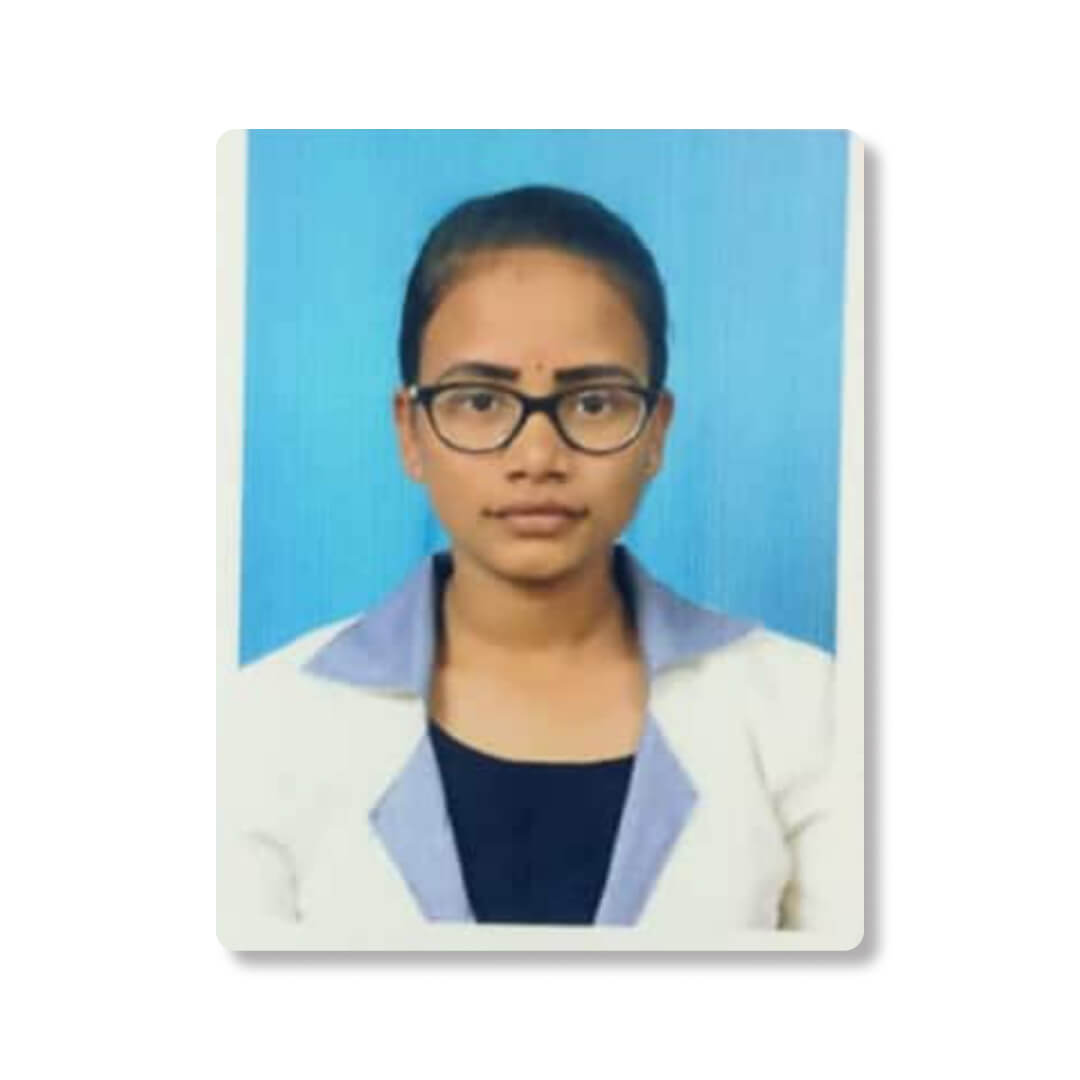 Breaking the barriers – The story of a young man on the path of growth
He saw success around him, but he didn't have access to it.
He knew the life he wanted, but didn't know where to start.
He was undeterred by failure, but language was a barrier.
His thinking was defined, but his presentation was not refined.
Seldom do young men make a conscious transition from a position of disadvantage to a position of confidence, through tenacious, consistent efforts. The story of RG is one such. He was a student of the 3rd batch of our BFSI course.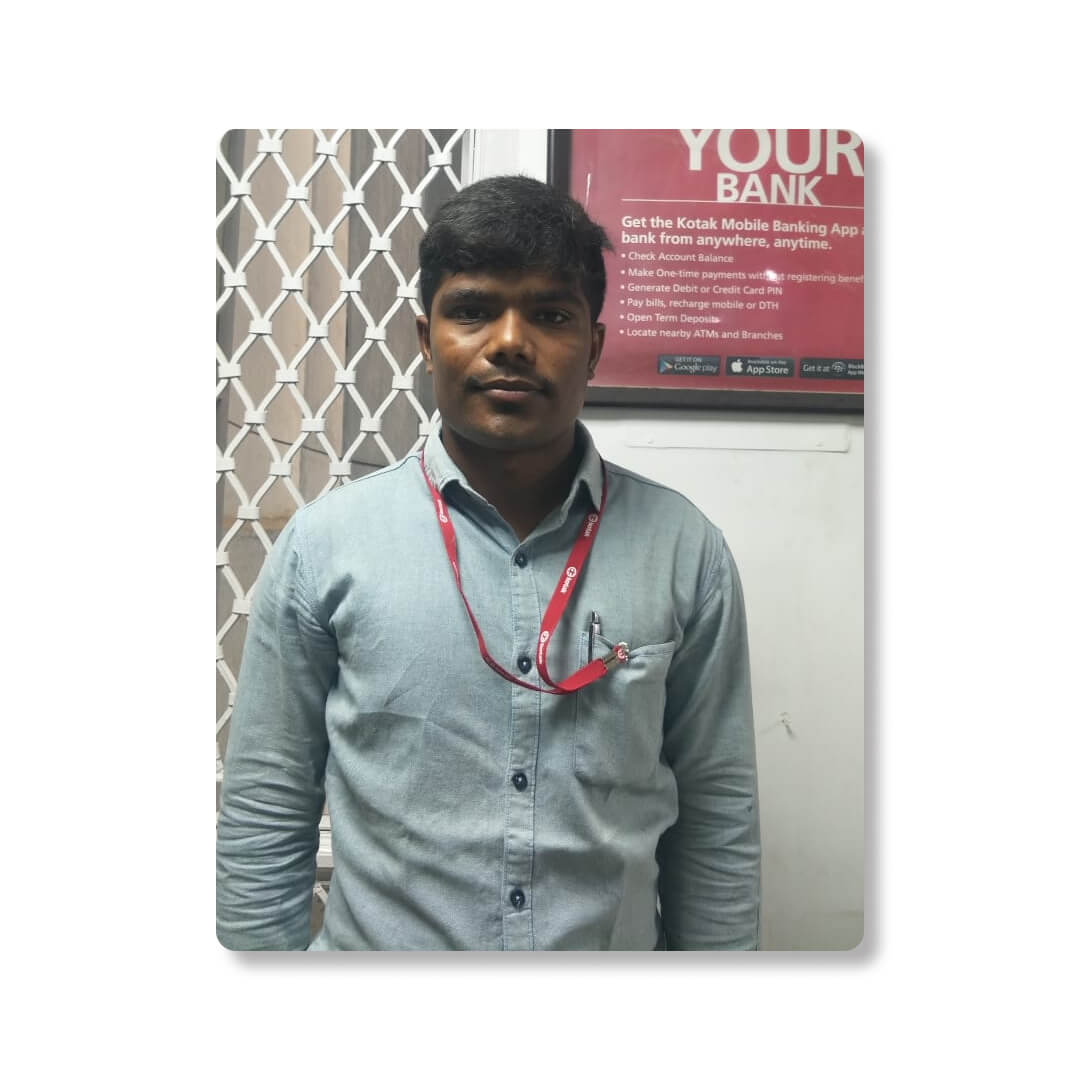 Any time is a good time to start
Joy is when you see a young person, whose life you have touched, going on to serve the community and inspire others to do the same.

Naveen comes from family stricken by poverty in Yenumanapalli village. His father, an auto-rickshaw driver, never took responsibility for the family and his mother was left to care for herself and the children. Despite all the hardships he endured, Naveen, through sheer determination and sincerity, managed to complete his graduation but was at a loss as what step to take next.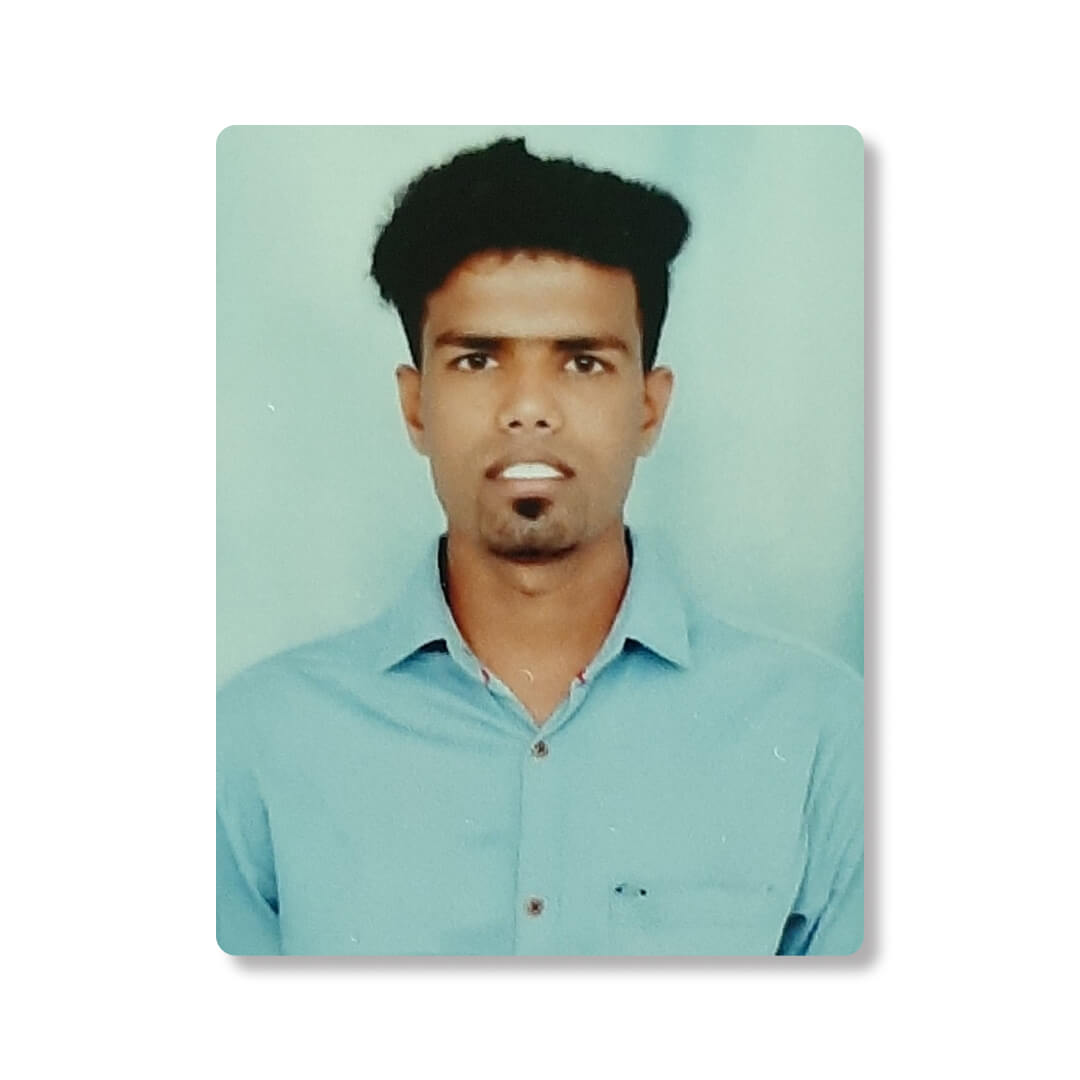 A confident and grateful Savitri says, "I have learnt how to be independent and express my opinion due to my training with MITRAz. I'm motivated to learn and earn! I am able to handle my patient's tantrums well and stand on my own two feet. MITRAz has enabled women's empowerment in the real sense. It motivated me to work and achieve my dreams."
Self-belief and hard work will always earn you success
The smile on this young woman's face shines genuinely as the mark of someone who has, through their hard work and dedication, turned their life around.

Vani hails from the economically weaker section of the society and her joint family of nine subsisted on a dismally low income of Rs 4000 per month. With barely any knowledge of English and very-low self-esteem, Vani came to MITRAz to pursue the GDA course. A conscientious student, she completed all her assignments on time, despite family issues and displayed great discipline, observational skills and punctuality throughout her course.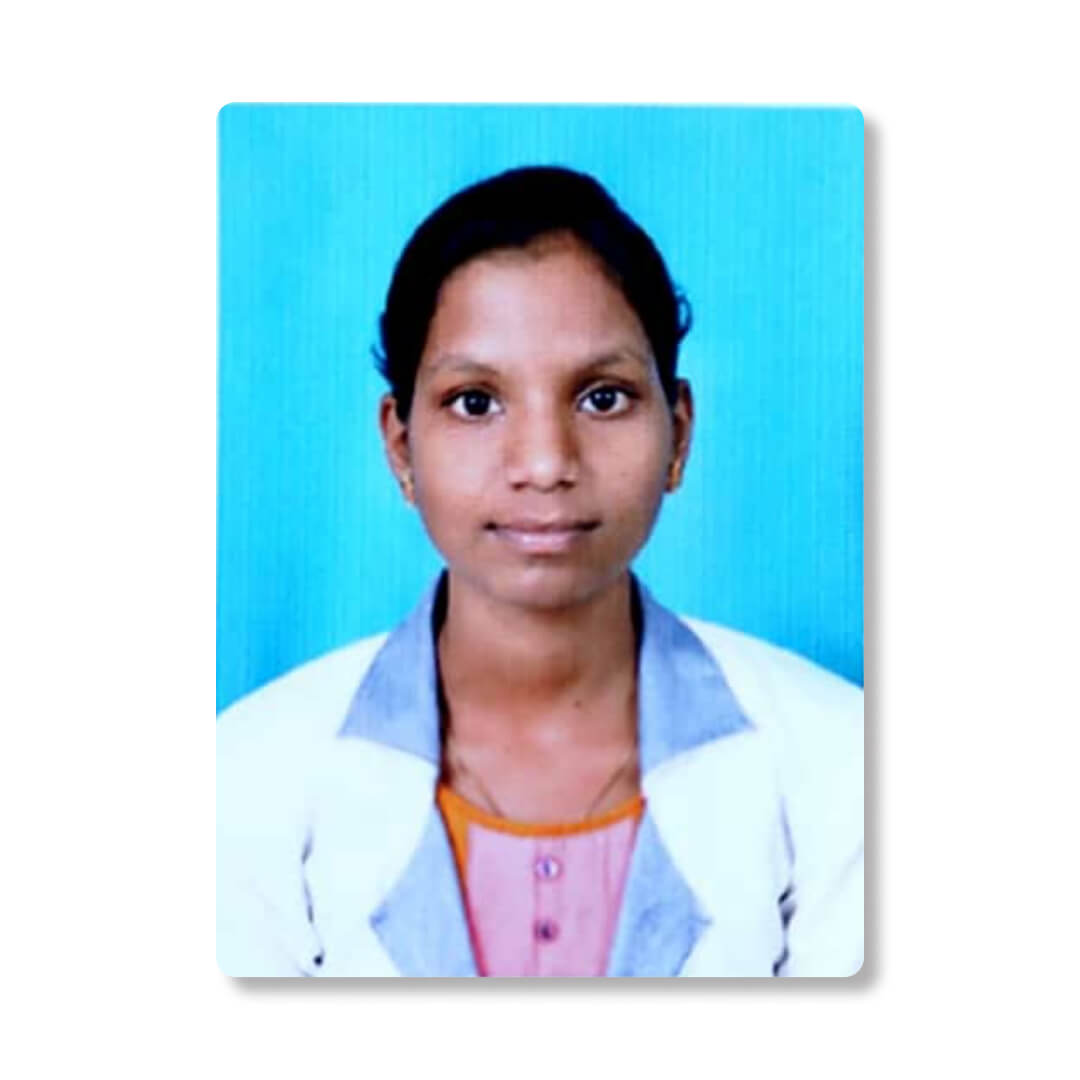 Now, six months after completing her training, Vani works as a part-time home care giver and also helps the facilitator at MITRAz with On Job Training for the other batches. Her confidence has taken a huge boost and she is comfortable interacting with other students in a class and working in a team.

Vani is truly grateful to MITRAz that she is now in a position to support her family financially and is at the same time able to give back to the community. "Now I'm not only working but am also helping with the GDA training in MITRAz. I have improved my English and communication skills and am able to help the elders around me, as has always been my goal. My parents and family are very happy and proud of me. Thank you MITRAz for being there for me."
In the middle of every difficulty lies an opportunity
Things were tough for Mahalakshmi's family. She worked at a hospital and brought home a measly sum of Rs 10,000 with which to support her family of four. She worked hard but it was barely enough to sustain her two growing children. Sheer chance, brought her to the doorstep of the MITRAz Foundation.

She enrolled herself in the fifth batch of the GDA course and immersed herself in upgrading her skills in order to give her family a better life. MITRAz placed her with Apollo Home Care in Chennai where she works as a home care giver. She earns Rs 16,000 a month and is more than happy to finally be able to provide a comfortable lifestyle for her young family.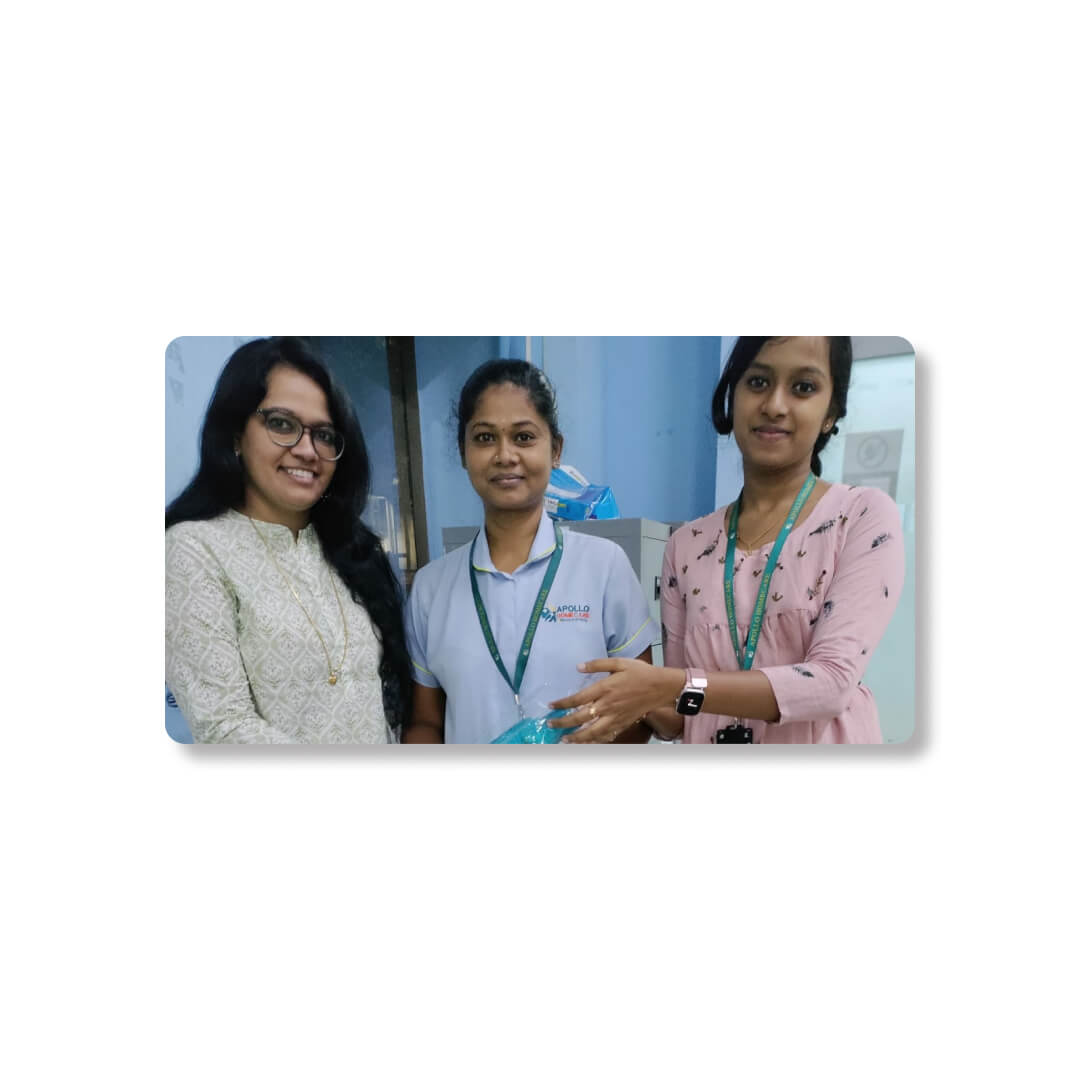 Ever smiling and a dedicated worker, her works speaks for itself. After working as a home care-giver for an elderly woman for just one day, the lady refused to accept the services of any other care-giver sent by the agency. "I want that sister back", said the patient. "She has treated me so well. Like I was her mother. I want her and only her". These words shocked an already astounded Mahalakshmi as she rushed back to the care centre. She couldn't believe it! Her hard work had finally paid off. It was a true moment of reckoning for her!

On being asked about her journey with MITRAz, Mahalakshmi says, "MITRAz treated me like family. Each faculty member was so helpful and every time I had a doubt, they would sit me down and work me through it. Because of Mitraz, because of the outflow of support I have received, I am where I am today. Mitraz is a person, not an organization, and it is the reason I see myself here"

As humanity, collectively, we explored space. Some of us, touched the moon. Others, are trying to even colonize Mars. They sure have gone places. Gone the distance.

But not Mahalakshmi. She went farther than space. Farther than touching the moon. And farther than touching Mars. She went all the way, and touched a patient's heart. That is what you call mesmerizing!
Ambition is the first step to success. The second step is action
Amrutha is one individual who never let the blanket of poverty and despair keep her down. Her father was an alcoholic and her mother was left to fend for her three young daughters on her own. As the eldest sibling, Amrutha's childhood was one of compromise and yet she dealt with it uncomplainingly.

Post a few years of marriage, the devastating COVID-19 pandemic struck, and with that back came the distress. The misery. And the trouble. Her husband lost his job as a driver and their future looked bleak. She almost resigned to her fate of having to work as a maid like her mother when Lady Luck knocked on her door.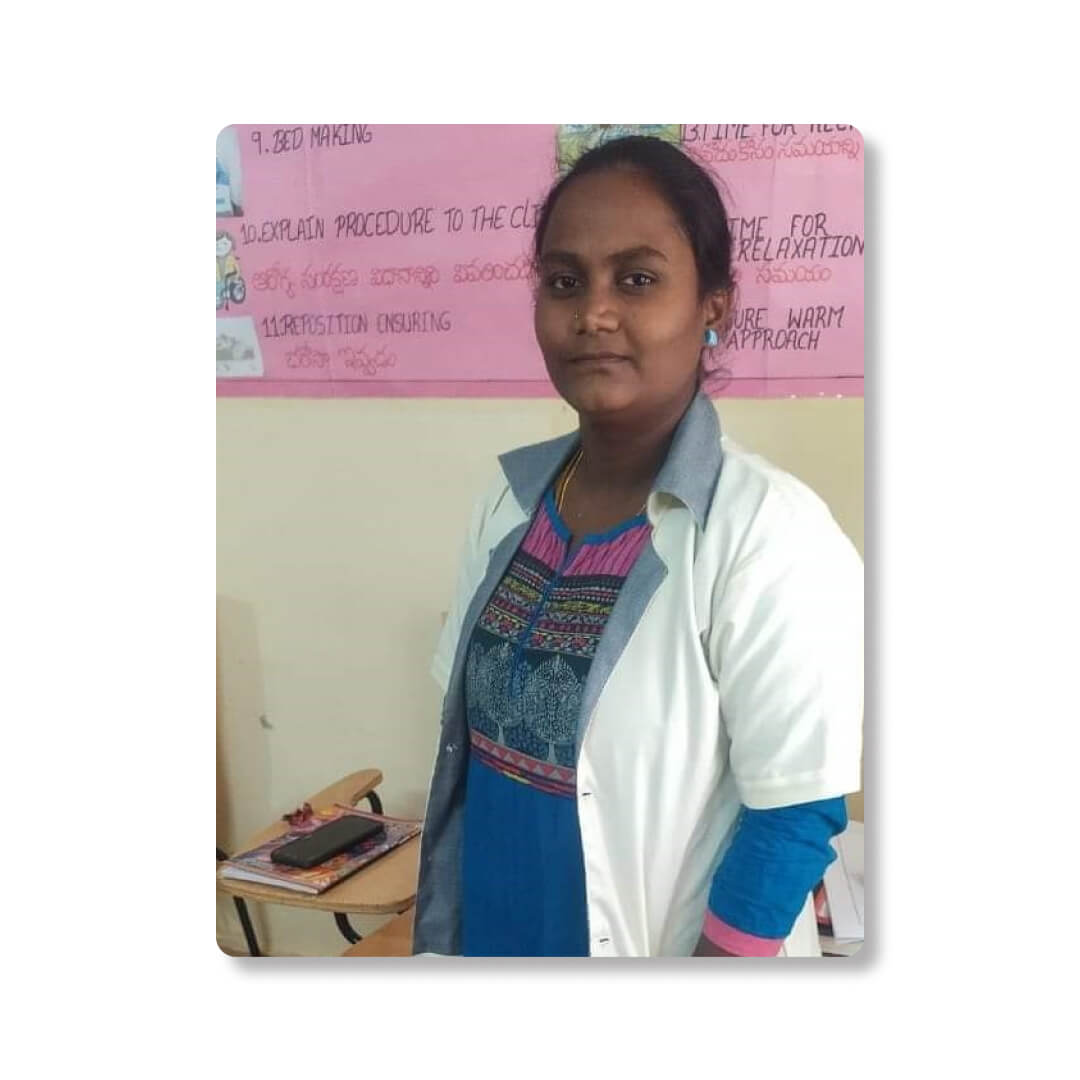 Her sister chanced upon MITRAz Foundation and told her about the Nurse Assistant course. Fueled by her inherent need for financial independence and her strong desire to lead a better life, she approached the course with a renewed zeal and dedication.

Amrutha's hard work paid off and she was placed to work as a therapist in Olivia Skin Care Clinic, Bangalore. A starting salary of Rs 15,000 was something she did not even dare to dream off earlier and now she is living the life she never thought she could have.

"I don't know what to say," She said when she spoke to us, ""My in-laws, my relatives, they used to always look down on me. Quite begrudgingly, quite disapprovingly. But now the tables have turned! Today, I not only have a job, I not only earn my bread, on my own, I have my entire family, including my in-laws, talking to me, and respecting me while we converse."

Today, as we look on at her success story, we realize something that has been staring us in the eye for quite a while.
Her heels wouldn't hold her high. Her character would.

Her beauty wouldn't mesmerize people. Her passion and commitment would.
K. Bhargavi hails from the village of Bathalapalli. The daughter of a woman who is a daily laborer and a father who has medical issues and is unable to work, Bhargavi is the eldest of three children. Her younger brother is still in middle school and sister in junior college. With a monthly family income of a meager Rs 5000, she had no hopes of studying further until she heard about MITRAz. Bhargavi joined the ninth batch of the GDA course and sincerely attended her classes even though the bus commute from home to the institute took her 1.5 hours every day! The polite and sweet-natured girl did not let her problems deter her and worked hard to complete the course. MITRAz placed her with Spandana Hospital, Dharmavaram and she is happy that now she is able to support her family financially and ensure her siblings continue their education.

Bhargavi says that at MITRAz she got a complete education – from learning how to behave to communication skills, from how to face and solve problems to how to keep one's dreams alive. Her parents are extremely pleased with the training she received at MITRAz and are grateful for the placement opportunity. MITRAz lit a fire in her and she aspires to do BSc Nursing next year.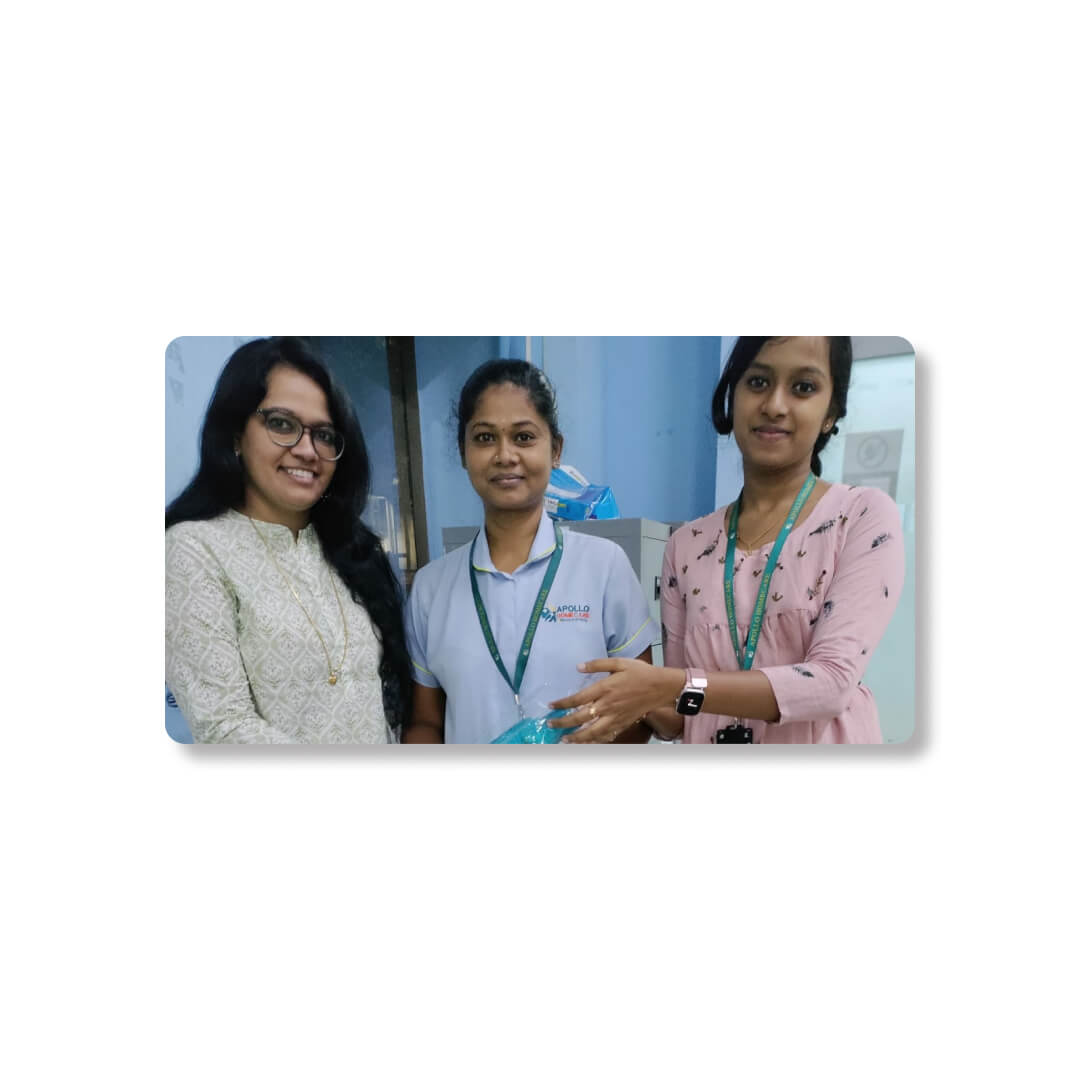 Professionally settled despite all odds
Despite being besieged by family problems, Tejasvini N CH enrolled for the BFSI course (batch 6) and made it a point to attend her classes regularly. A smart and intelligent girl, she showed great interest in the sessions and interacted enthusiastically in class. She put in a lot of effort to complete the course but was unable to join work immediately afterwards. She showed great grit and perseverance and refused to let her personal problems weigh her down. Tejasvini kept in touch with MITRAz and at a suitable time was placed with an IT firm in Suryapet (Telangana) where she is currently working.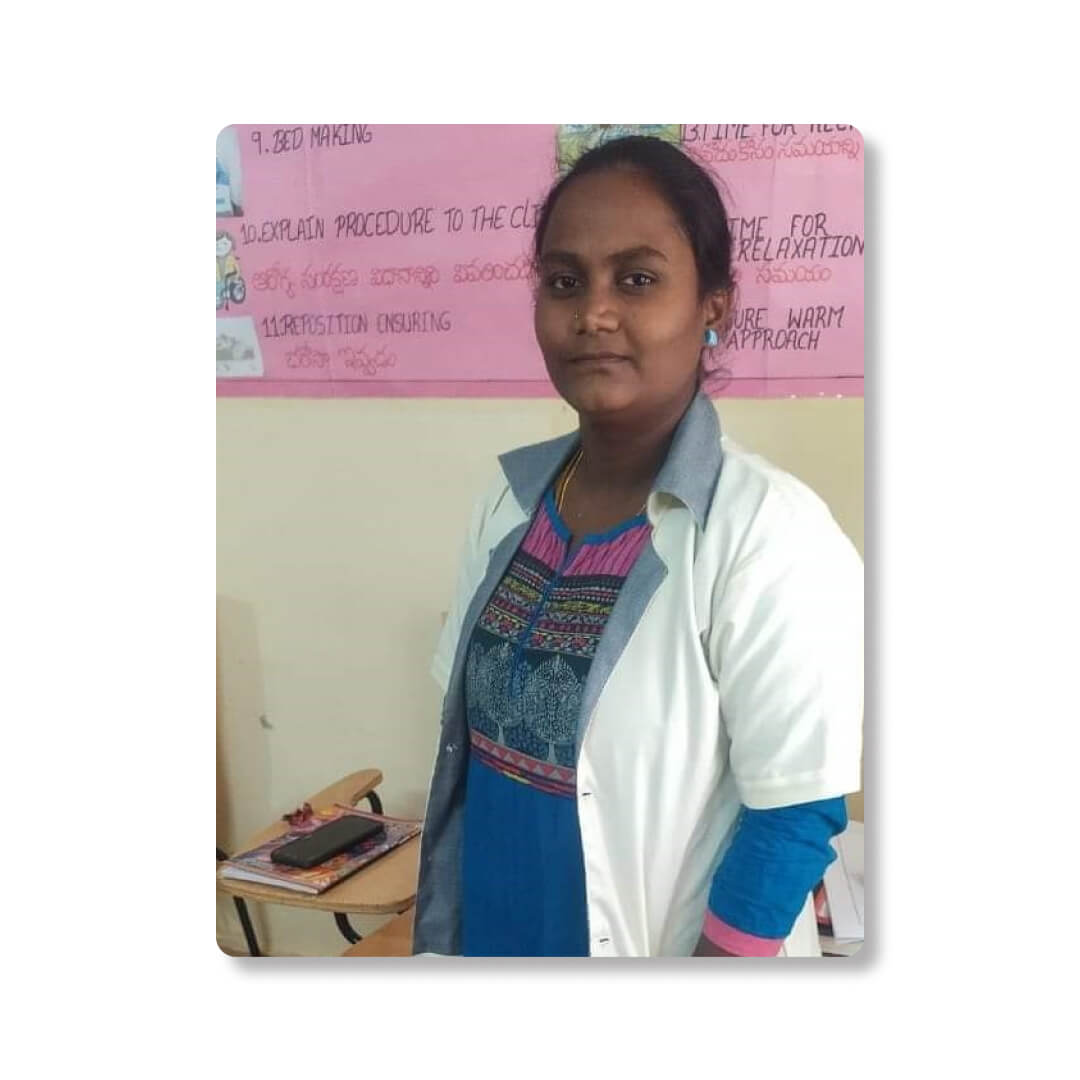 Sai Manohar always had the desire to achieve something in life but the circumstances were unfavorable for him. He joined the 6th batch of the BFSI course and soon revealed his street smarts and as well as a great zeal to learn. He was very proactive in the sessions and worked hard to improve his communication skills. His hard work paid off and he is now working with KIA Motors, Penukonda and earning around Rs 45,000 per month!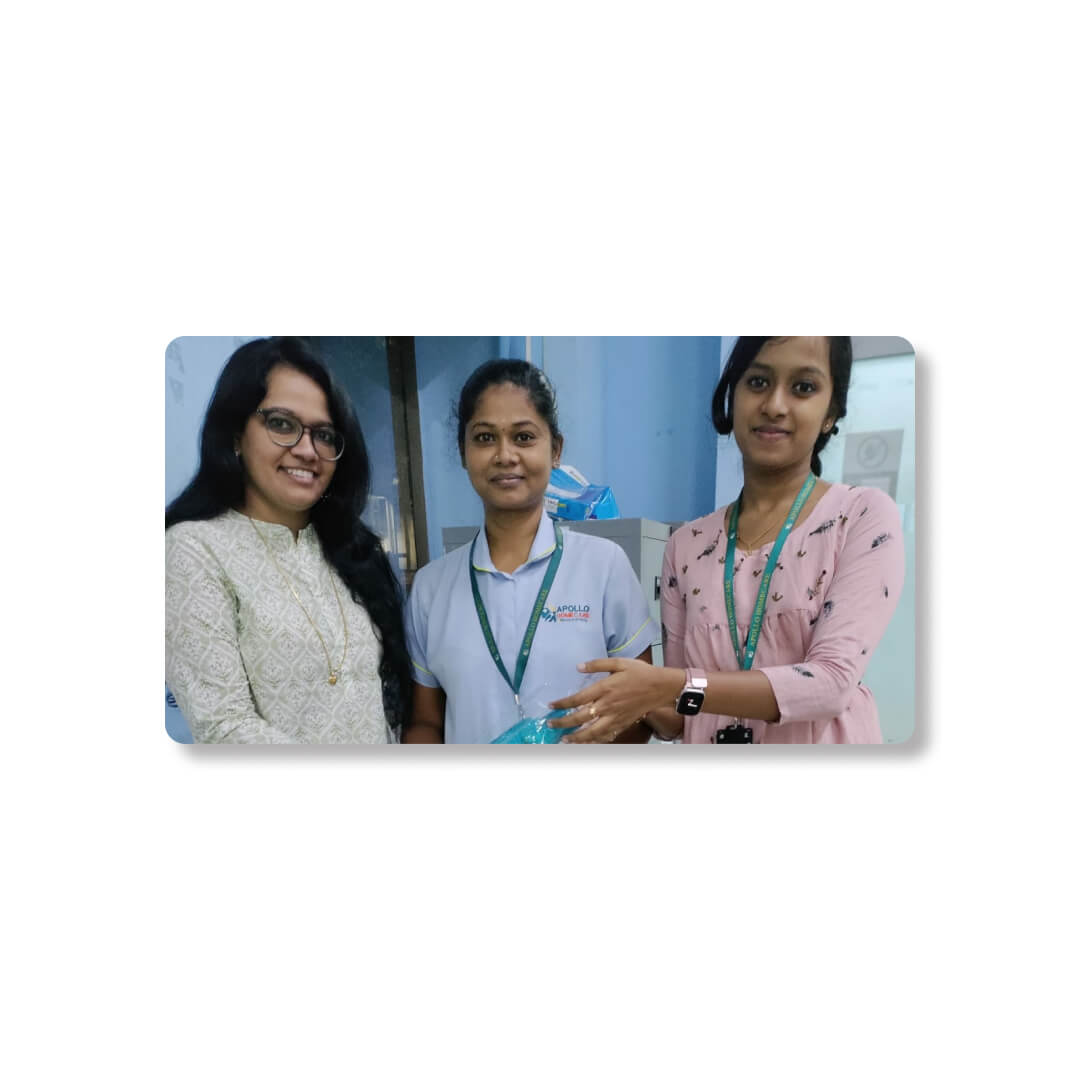 Realizing one's potential
Despite her humble start in life, Swathi Gomatham is now an entrepreneur and owns her own successful venture, Chai Club, in Suryapet. Having enrolled in the seventh batch of BFSI with MITRAz, Swathi began to have a revelation. She always wanted to start something of her own and MITRAz made her realize her own potential. She attributes her success to the course facilitators and says, "I learnt patience from Ajay sir and confidence from Ramesh sir. Today I'm an entrepreneur because of MITRAz. I'm so content and happy with myself."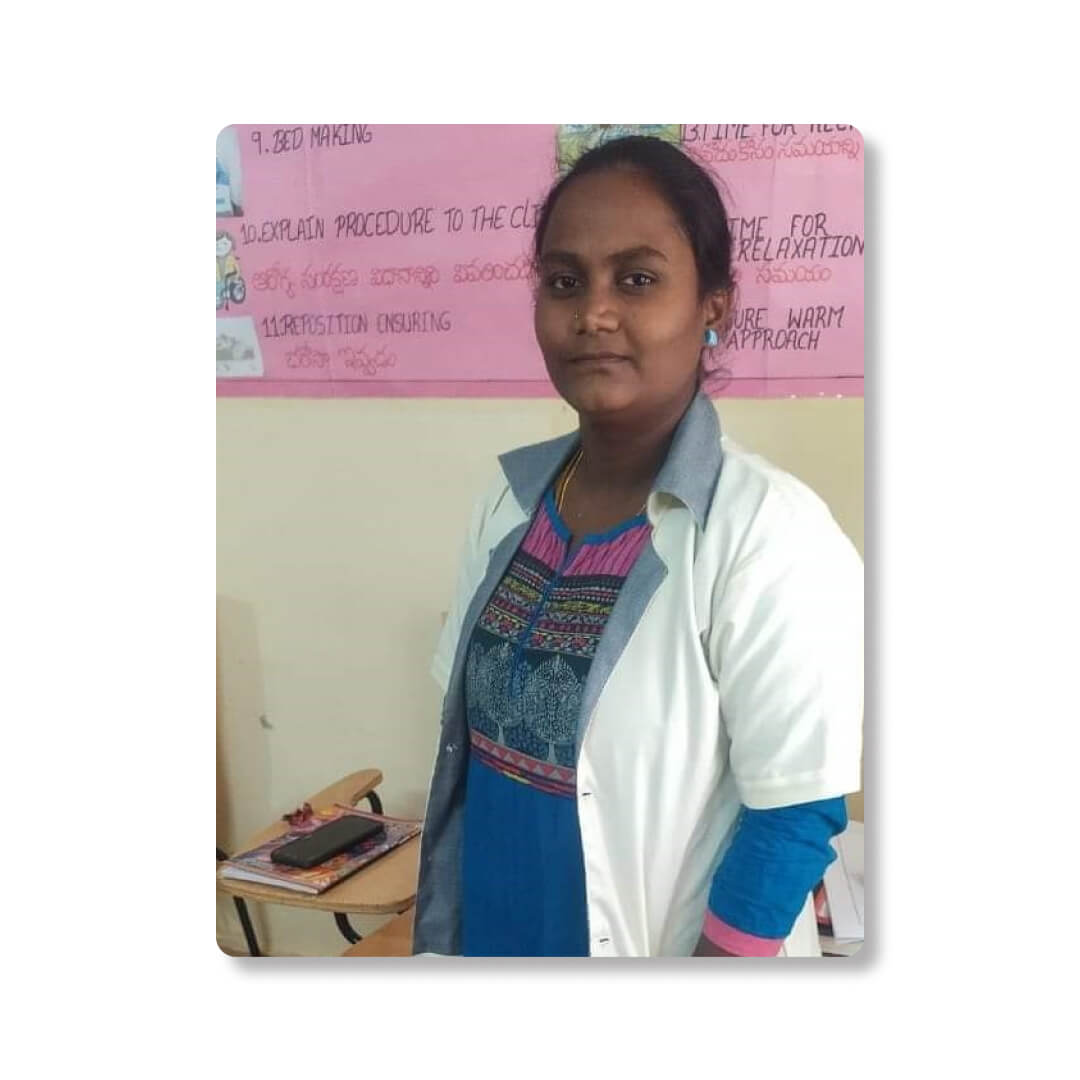 Srinayaki Nallan, a shy and timid girl, always wanted to achieve something in life. Despite immense family pressures, even though she was already a graduate from Nalanda University, she decided to join MITRAz as some of friends were joining the BFSI course. She is grateful to MITRAz for boosting her confidence and improving her English communication skills. She now works as a school teacher near Hyderabad.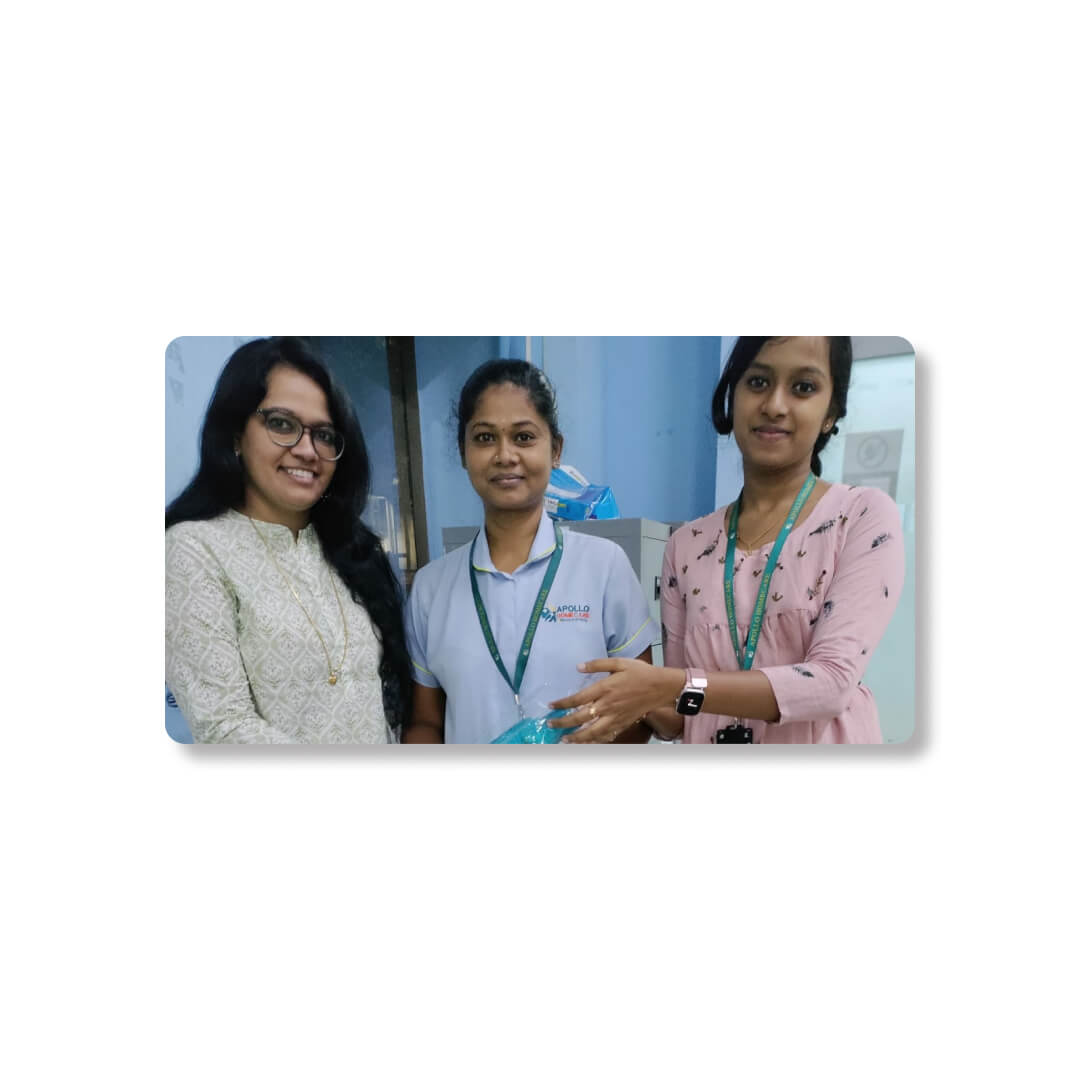 Savitri Bai Gorla, a married woman with two children, never thought that one day she would actually be financially independent, even though she wanted it more than anything. She worked very hard but just didn't have the training to get a suitable job that would help her to achieve her goal. She enrolled for the GDA course (batch 6) at MITRAz. With the mounting pressure of having to manage her home, children and classes, she was forced to give up her full-time job. She gave the course her all, making a lot of sacrifices along the way, and managed to complete it. She was offered several opportunities to work as a home care-giver but, to her dismay, her family raised objections to this line of work, feeling it was not good enough!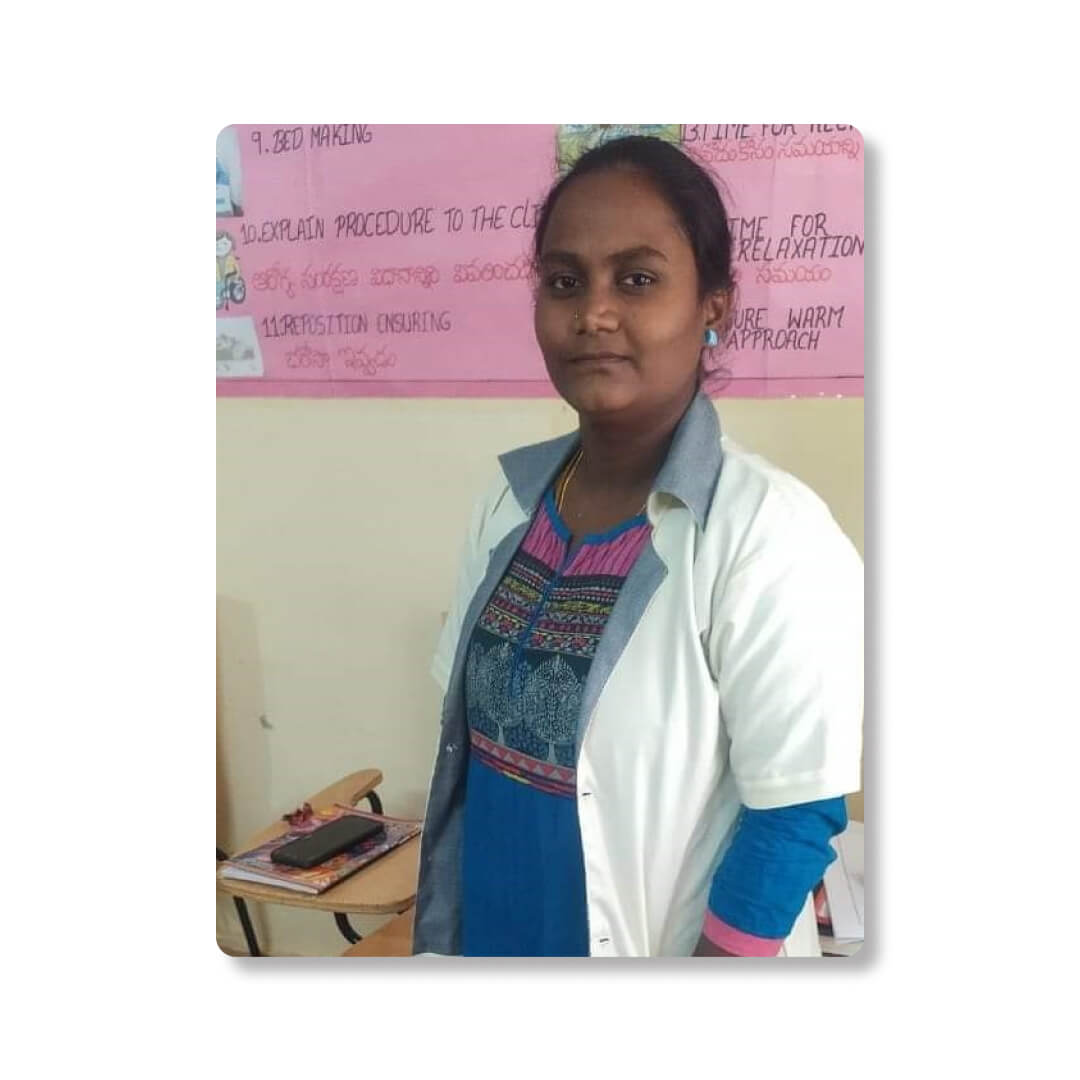 Gentle-natured Savitri waited patiently until she was able to convince her family about her taking up the job of a home care-giver and how it would turn her life around. Eventually, her patience bore fruit and she was able to start working. She has finally achieved her dream of being financially independent.
A confident and grateful Savitri says, "I have learnt how to be independent and express my opinion due to my training with MITRAz. I'm motivated to learn and earn! I am able to handle my patient's tantrums well and stand on my own two feet. MITRAz has enabled women's empowerment in the real sense. It motivated me to work and achieve my dreams."