Today's youth are tomorrow's future!

Unfortunately, various socio-economic conditions come in the way of empowering the rural youth.
This makes them fall under the 'literate but not employable' state.

There is a dire need to upskill this section of society and give them access to secure & stable jobs.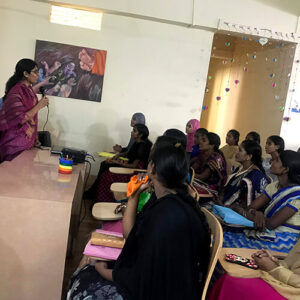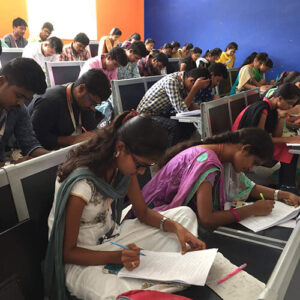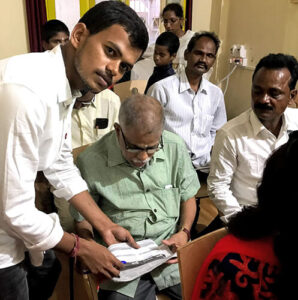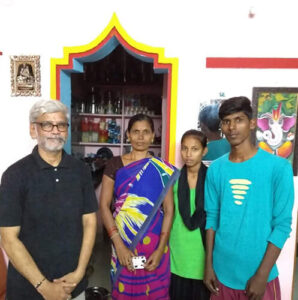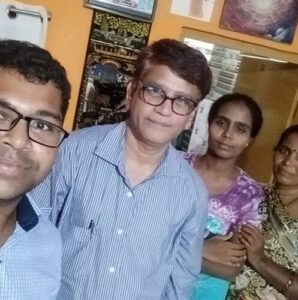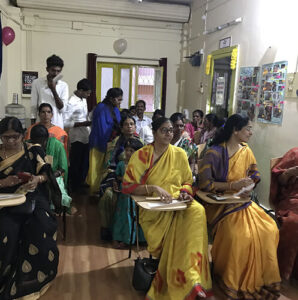 | Sl. No. | Courses | Rationale |
| --- | --- | --- |
| 1 | General Duty Assistant (Healthcare) | Presence of several hospitals and senior citizens in Puttaparthi. |
| 2 | Business Development Executive (BDE) in Banking, Financial Services & Insurance (BFSI) | Banking and financial services is the major employer (7% as per NSDC 2014-15 report) Rewards performance through commissions. |
| 3 | Tally Training | Job demand in the SME sector has grown. GST compliance has also increased the opportunities. |
Course Content
General Duty Assistant - Healthcare (12 Weeks)
Course Content
Business Development Executive (BDE) in Banking,
Financial Services & Insurance (8 Weeks)
| | | | |
| --- | --- | --- | --- |
| Domain Modules | English & Softskills Modules    | Acquaint Technology | Financial Planning |
| Python | Basic language training | Canva designing | Introduction to Financial Planning |
| Advanced Excel | Youth Leadership Program | Introduction to MS word / Excel / PowerPoint | Time Value of Money |
| SQL | English grammar crucial for both spoken and written English | Google Forms  | Banking |
| Power BI | Self-introduction and introducing a group | Uploading and creating documents in google drive | Different Types of Investment |
| Power Apps | Group and individual presentation |   | Insurance |
| Power Automate | Soft skills cum Youth Development Module abridged |   | Retirement Plan |
| Tableau | Interview preparation basics |   | How to invest in Mutual Funds |
Pvt. Bank Entrance Exam Training

Tally Prime Certification
Tally Prime-Industry Standard Accounting Software (8 weeks)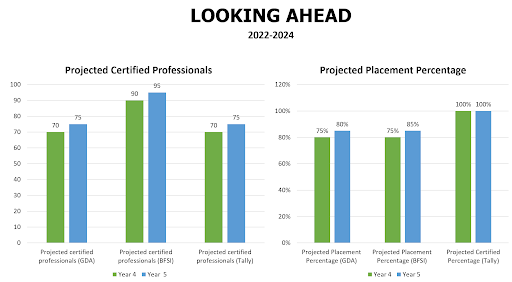 My name is Aliya Sultana, my daughter's name is Shaziya, my daughter was diagnosed with type 1 diabetes, and she was very sad, upset and worried about her future. Then we came across a foundation called MITRAz. We came to know they were giving free training in Nurse Assistant course for three months so we joined our daughter in MITRAz. After my daughter went there, she has learned a lot about how to be in life and how to earn money, how to make decisions. Now she is OJT Assistant in MITRAz! I'm grateful to MITRAz...I would like thank MITRAz and staff from bottom of my heart.
My brother's name is Narasimhulu....after completion of his 12 grade, he joined GDA course in MITRAz Skills where he learnt many skills and also got placed right after the completion of course...He is working as Home Caregiver in Puttaparthi and all the elders are very happy with his service. I'm thankful to the entire MITRAz team.
My daughter Anjali failed in her inter exams and we were feeling sad about that. Later we got to know about GDA course in MITRAz and we joined her there. After her admission at MITRAz my daughter Anjali has transformed a lot and learnt a lot at MITRAz... I'm thankful to MITRAz.
After Shafia completed her 10th standard I didn't allow her to study since she is a girl.Later I got to know about MITRAz where there is no gender discrimination. I was happy about it and confident she will be taken care. Immediately I got her admission in MITRAz where she has learnt many things and is now supporting us by working in a clinic in Puttaparthi. My heartfelt thanks to the MITRAz.
"Earlier, he was careless and lazy. Now he thinks seriously about his life and studies. He is responsible, feels he must be work towards achieving something. MITRAz is how any Institute should be"
"She treats patients caringly, understanding their feelings. She has got a good name now, I want her to grow further and serve the society. Many may not be aware about humane patient care, they must be made aware as it helps in healing. MITRAZ is doing that"
"He works in KIA motors now. I am proud he speaks good English, he speaks courteously and communicates with everyone. He has been a good boy always, the communication skills have improved him even further"
"My daughter is working now, her future will be good from now on We appreciate the work put in by MITRAz in improving her. We wish that MITRAz should benefit many more girls like my daughter"